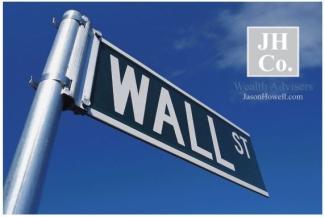 ECONOMIC COMMENTARY (01-08-2020)
Please enjoy our ECONOMIC COMMENTARY along with FAMILY GOVERNANCE & WEALTH MANAGEMENT strategies that we share monthly with our clients.  
I.          ECONOMIC COMMENTARY
The biggest challenge to our economic prosperity is consumer sentiment. We are a "spending driven" economy. Our government is spending – nothing new – but more importantly our neighbors are still planning to spend according the stats. As of this writing we seem to have avoided a full-scale war with the country of Iran. This allows oil prices to resume their decline and keep our neighbors spending on other things besides gasoline. The securities markets are expected to continue higher over the next 6 months but may decline later in the year depending on corporate earnings and the US Presidential election. We're excited to see international stocks improving as the rest of the world's economies recover. This highlights the logic of staying invested in the entire market.
II.        FAMILY GOVERNANCE, WEALTH MANAGEMENT, ETC.
January is a month of renewal, and that is especially the case in a year when we begin a new decade. To get a fresh start, we recommend:
Family Governance: with the holidays just behind you, continue to develop your relationships with extended family and friends by sharing your personal financial goals. For example, create a joint financial challenge with your siblings
Taxes: make an appointment to talk with your tax preparer (CPA) now. You don't yet have your W-2s or 1099s which means nobody else does. Setting an appointment now will reduce the likelihood of filing an extension in April
Credit: pull your credit reports from each of the three (3) credit bureaus: Transunion, Equifax and Experion. Taking a look at these reports (not the scores) in January will help you do it annually: AnnualCreditReport.com
Investments: take a look at how your investments are allocated and ask yourself, "Do I remember why it's like this?" Our firm has a new tool for translating your risk capacity to actual securities. Reach out to us if we haven't yet invited you to participate
SECURE Act: It's rare to have any laws created these days but the Setting Every Community Up for Retirement Enhancement Act was signed into law on December 20th of last year. The most interesting change is the treatment of Inherited Retirement Accounts which now must be distributed (and taxed) within 10 years of the inheritance date. Beneficiary exceptions to this rule include spouses, minors under 10 years old and disabled persons. Talk to your CPA for more details about this new law including the increased age (72) before your required IRA minimum distributions have to start.
Jason Howell is a CERTIFIED FINANCIAL PLANNER™ professional, former U.S. Congressional candidate and President of Jason Howell Company. With an emphasis on family wealth and time management, the Jason Howell Company develops parents into future patriarchs and matriarchs. Jason is also the the author of JOY of Financial Planning: 7 Strategies for Transforming your Finances and Reclaiming your American Dream.​
To book an introductory call, click this link to choose a day/time: Free Consultation