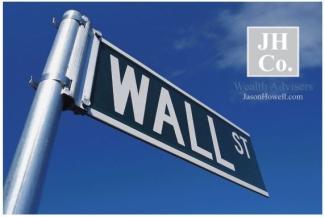 ECONOMIC COMMENTARY (06-02-2020)
Please enjoy our ECONOMIC COMMENTARY along with FAMILY GOVERNANCE & WEALTH MANAGEMENT strategies that we share monthly with our clients.  
ECONOMIC COMMENTARY
June 2, 5:21 pm EST. There are over 40 million people unemployed and yet the stock market continues to improve. For a second straight month, your investment account balances – depending on what percentage are in cash and bonds – should have gone up. This does not at all reflect the turmoil faced by too large a percentage of our neighbors who are jobless, sick or are families of people who have passed away. With its recent performance, the secondary equity markets are reinforcing three (3) important points:
It is a reflection of future economic expectations
It is not a reflection of what's happening in the current economy
It sometimes makes no sense
Typically, stock market optimism is based on growing profits from corporations that report their numbers every three months (quarterly). There are very few companies willing to predict that their performance this quarter will be as good or better than last year this time. With 40 million people unemployed, it is not likely that they will consume (buy) as much in discretionary products or services over the next few months. But markets are like people: unpredictable and irrational. You may continue to see the stock market "go up" or you may see it "go down" this month. Not to worry. The longer you are in the market – i.e. 10 years, 20 years, or 30 years – the more it reveals patterns; the more rational it becomes. Just like people.  
George Floyd. There are many ways to remark on the George Floyd murder story. Three ways in particular are relevant to this economic summary:
Ensuing riots are hurting small business
Peaceful protests may increase COVID-19 cases before Fall
This firm is headed by a person of color
Small businesses (especially restaurants and bars) that were opening up, are closing back down again and driving down consumer sentiment. The large protests are putting good people too close to each other; within spitting distance. That is bad for the COVID-19 transmission rates and could create a spike that spooks the equity markets and overwhelms city hospitals.
As a black man of Caribbean – short for "everything" – heritage, I personally am affected by the modern lynching of George Floyd. Mr. Floyd was callously and publicly murdered. This cuts to the core of the American Dream I have believed in all of my life.
I thank you clients, for supporting that dream with your faith in the service that comes from the Jason Howell Company. It is our honor to serve you. I will continue to be in service to your dreams with the determined belief that all are created equal, all are worthy of respect and the ideals of the American Dream live on.
Jason J. Howell, CFP® is a former U.S. Congressional Candidate and in 2019 was listed as a  TOP WEALTH ADVISER by WASHINGTONIAN magazine.​  Jason Howell Company is an independent, family wealth management firm run by two owners who consider it their family business.  Jason J. Howell, CFP® and Douglas W. Tees, MBA, CFP® are both married to patient wives and are dedicated to their kids. They have built a firm with a great reputation located just outside of the nation's capital in Washington, DC. (Northern Virginia). They hope to honorably serve their growing family of clients for decades.   
To book an introductory call, click this link to choose a day/time: Free Consultation