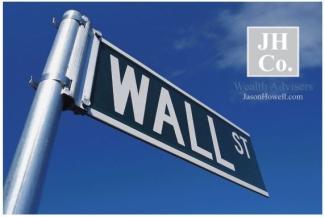 ECONOMIC COMMENTARY (08-01-2019)
Please enjoy our TIME & WEALTH MANAGEMENT tips and an ECONOMIC COMMENTARY that we share with our clients.  
TIME & WEALTH MANAGEMENT
Capital One Data Breach. 106 million credit card applicants had their data comprised by an employee (who's been caught).  The best defense (to save time for a future clean up) is to freeze your credit by contacting all three of the major credit bureaus and requesting a free "freeze."
II.        ECONOMIC COMMENTARY
Data Dependence and Downside Risk.  That rather technical set of terms was communicated repeatedly by Federal Reserve Bank Chair Jerome Powell as an excuse for lowering the federal funds rate (the interest rate that banks charge each other to borrow).  Specifically, he mentioned the changing levels of business confidence around trade policy and tariffs made it really hard to predict future business cycles. Powell even admitted that figuring out how trade policy affects the economy is something that the Federal Open Market Committee (FOMC) is learning about. Wow. Because of this, Powell said that they decided to "Adjust policy to a somewhat more accommodative stance," which is to say they lowered the rate to facilitate the consistent growth of the economy i.e. "support the expansion" of the economy. One worry I had was whether keeping rates low puts the economy at risk in case of another recession: how could the Fed help us like it did from 2009 to 2016?  Powell remarked during his press conference that "doubling" the fees that big banks pay (Systematically Important Financial Institutions) to "reserve" capital makes the economy consistently stronger over time. Additionally, what the Fed does with rates, is not the only way the economy is stabilized; so effectively, we shouldn't worry. 
Jason Howell is a CERTIFIED FINANCIAL PLANNER™ professional, former U.S. Congressional candidate and President of Jason Howell Company.With an emphasis on family wealth and time management, the Jason Howell Company develops parents into future patriarchs and matriarchs. Jason is also the the author of JOY of Financial Planning: 7 Strategies for Transforming your Finances and Reclaiming your American Dream (Release date: Fall 2019).​
To book an introductory call, click this link to choose a day/time: Free Consultation