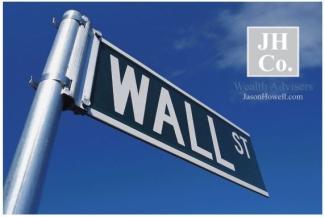 ECONOMIC COMMENTARY (10-08-2019)
Please enjoy our ECONOMIC COMMENTARY along with FAMILY GOVERNANCE & WEALTH MANAGEMENT strategies that we share monthly with our clients.  
I.          ECONOMIC COMMENTARY
As we have seen since 2015, there is data to support an upcoming recession (i.e. a decline in Gross Domestic Product for two fiscal quarters in a row).  OK, so what's Gross Domestic Product (GDP)? The total amount of goods sold by a country. What we call a recession is decrease in spending for 6 months (cumulatively) in a row. But will there be such a thing? Nobody really knows and nobody will really be right about predicting a recession until after it happens. Business and consumer "sentiment" now seems to the biggest driver of the conversation around a potential recession. So far, reports are that your neighbor's mostly feel good about spending but multi-national corporations generally do not. Will there be a recession soon? Pay attention to your neighbor's spending habits
II.        FAMILY GOVERNANCE, WEALTH MANAGEMENT, ETC.
Family Governance. While preparing for a presentation this week I made another definition of FAMILY GOVERNANCE: the system for creating high-net-worth and high-self-worth for your family, for generations. I don't know about the punctuation in that definition but I like the punch. We're working with our ambitious clients to create opportunities for their families long into the future. If you haven't received our Worksheets, please just ask  
Wealth Management. A big part of wealth management is health management. Most of our clients are on some prescription and for months I've been meaning to share the website GoodRx.  They claim to work with 70,000 pharmacies to get better information and better prices (discounts) on prescriptions.
Health Savings Accounts (HSAs). Investment research firm Morningstar recently reported that the costs of HSAs have dropped by one-third over the past two years and investment options have grown. Check with your employer – or let us review your employer options - during the coming open-enrollment period to see if a high-deductible plan is available and makes sense for your family
Jason Howell is a CERTIFIED FINANCIAL PLANNER™ professional, former U.S. Congressional candidate and President of Jason Howell Company.With an emphasis on family wealth and time management, the Jason Howell Company develops parents into future patriarchs and matriarchs. Jason is also the the author of JOY of Financial Planning: 7 Strategies for Transforming your Finances and Reclaiming your American Dream.​
To book an introductory call, click this link to choose a day/time: Free Consultation