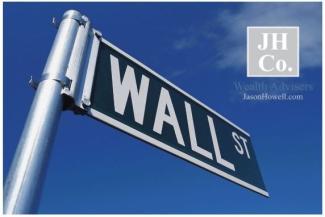 ECONOMIC COMMENTARY (03-09-2020)
Please enjoy our ECONOMIC COMMENTARY along with FAMILY GOVERNANCE & WEALTH MANAGEMENT strategies that we share monthly with our clients.  
I.          ECONOMIC COMMENTARY
CORONAVIRUS deserves the "all caps" attention for this month's economic commentary but so too should OIL. The last week of February saw the fastest stock market decline, apparently since Pearl Harbor (1941). That week ended "down" 15% for those invested exclusively in stocks. None of our clients are invested this way but seeing any decline – coupled with the news – might make you feel uneasy. That's expected.
As I write this on March 9th (with nearly 8% stock market declines), the big news is how the coronavirus has affected the demand for oil. The lower demand for oil has impacted the power-play between Russia, Saudi Arabia and by default, the United States of America. Russia has decided not to decrease production of oil – which would have increased prices – as expected by Saudi Arabia. This leaves Saudi Arabia to potentially do all of the "decreasing" while allowing Russia to get more market share. It appears the thinking is that lower oil prices will squeeze some US-based companies out of the market entirely. That may be the case, but Exxon and Chevron will likely survive – even if badly wounded. Oil has for centuries been considered "black gold." But in a world where the use of alternative energy is growing, investors are becoming more discriminating and technology is constantly disrupting, oil is in trouble. Undoubtedly, oil will be around well after our lifetimes, but technology will determine how much of it is used; technology and how long banks are able to extend debt to oil companies. Those "unknowns," coupled with continuing unknowns about the growth of the coronavirus will keep the markets unpredictable in the short term. Thankfully, our clients are long-term investors.
II.        FAMILY GOVERNANCE, WEALTH MANAGEMENT, ETC.
March means Spring is coming and good news couldn't come any faster:​
Mortgage Rates: If you plan to be in your home for a while, consider refinancing your home. 30- and 15-year fixed rates are under 4% and 3% respectively
Free Tax Filing: If you or someone you care about recognized less than $69,000 in 2019, the IRS will allow free tax filing here: https://apps.irs.gov/app/freeFile/
Investment Portfolios: Big "swings" in the securities markets – up or down – create the opportunity to "rebalance" portfolios (according to your initial desired "allocation" between equity, bond and cash funds). We will do that for our client accounts this month. Academically, if your other portfolios – like 401(k)s we don't directly manage – have moved by 20% or more, consider a "rebalance"
Jason Howell Company is an independent, family wealth management firm run by two owners who consider it their family business. Jason J. Howell, CFP® and Douglas W. Tees, MBA are both married to patient wives and are dedicated to their kids. They have built a firm with a great reputation based in Northern Virginia and in 2019 the firm (founder) was listed as a  TOP WEALTH ADVISER by WASHINGTONIAN magazine. They hope to pass JHCo. on to their children someday.  
To book an introductory call, click this link to choose a day/time: Free Consultation