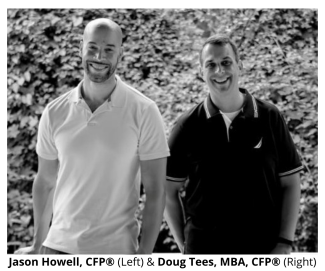 LETTER TO STAKEHOLDERS, January 2021
Friday, January 8th, 4:33pm EST. Financial markets are booming but for many, their hearts are aching. Yesterday, over 4,000 US residents died due to complications associated with COVID-19. Unemployment is still high, and vaccinations are still low. And while this is all going on, we find ourselves still using the word "unprecedented" when referencing our politics.  
Wednesday, January 6th, 2021 was supposed to be a day of political theatre. A day when the uninteresting job of watching a joint session of United States Congress count ballots from all 50 states is usually a bore. But this year, we knew that there were politicians determined to upend the process with political farce. We did not know that fellow citizens would actually upend the process with physical threat. Thankfully, neither the rebellious politicians nor the insurgent public prevented the process and democracy continued.  And our financial markets? They didn't flinch. Why not?
Why the Markets Didn't Move.
Today's financial markets, though profitable, are horribly inaccurate representations of our national economy or highest ideals. The "machine learning," algorithms that do most of the stock trading these days don't have aspirations, hope or despair. They didn't see or understand the manifestation of "the big lie" told to us over the past 4+ years. The storming of the US Capitol building was shocking to many of us but irrelevant to the securities markets. Today the securities markets are driven by "liquidity," a word reserved in the financial industry for the availability of financial leverage; in this case, provided by the Federal Reserve System, the central bank of the United States. Another $903 billion of fiscal stimulus will "hit" the economy over the next few months thanks to December's legislation. President=Elect Biden today promised "trillions" more. Domestic terrorists don't scare the algorithmic security traders, only domestic policy. But you and I are different; we have a soul. We were moved by January 6th.
Why We Must Be Moved.
We realize that profit requires purpose to be meaningful. Yes, most of you will see that your accounts rose over the month of December. We never promise that will happen in the short term, but we will always maintain our fiduciary duty to optimize your performance over the long term. But even more, we commit to high idealism.
"I think it's important for the business community to make it clear that we are Americans who care about the democratic process. 
Profit isn't the only thing we care about. We care about our system of democracy working well."
– David Rubenstein, The Carlyle Group
(Source: CNBC on 1/7/2021)
2021, like 2020, has only reinforced our resolve to balance traditional investing with environmental, social and governance (ESG) factors to improve long-term performance. Over the holidays, "half of our firm" completed the requirements to earn the Chartered SRI Counsellor™ designation. It was a wonderful primer on ESG/SRI/Impact investing that will help us to serve you, your interests and your concerns, better. You were inspired to do something on January 6th, and we will help you. We understand that you are more than stockholders; you are stakeholders in our community and some of the best people we know.
Sharing Financial "Tips"
As promised last month, we will empower you to be a resource to your family in the area of money. Here are a few financial tips to share for the beginning of a new year:
Go to AnnualCreditReport.com to review your free credit reports
Review your beneficiaries on insurance policies, retirement and bank accounts
Plan 2021's giving for your place of worship or any causes that matter to you
Plan your end of year savings i.e., $500/month = $6,000 by 2022!
February's Letter
The next time you read our letter, we will have a new United States President who will – by thin margins – share his political party with the US House and US Senate. To honor the change in leadership, this letter was typed in the Georgia font type. Let me know if you like it and we'll keep it.
Cheers,
Jason J. Howell, CFP®, CSRIC®
President
Jason Howell Company is an independent, family wealth management firm run by two owners who consider it their family business. Jason J. Howell, CFP®, CSRIC® and Douglas W. Tees, MBA, CFP® are both married to patient wives and are dedicated to their kids.
The firm owners believe that serving families through a process that supports family harmony, preserves family history and nurtures family values is the key to true wealth. It begins with a sustainable Investment Strategy and by equipping clients with three (3) tools for creating sustainable wealth. They call this process Family Governance. It goes beyond traditional financial planning by adding the "values management" and family history component. The firm stands for empowering communities, one family at a time.
For more information about our strategies, just book an introductory call: Introductory Call