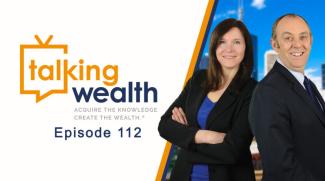 Talking Wealth - in Australia!
"We also have dreams for the next generation. Maybe we have a few less zeros [than billionaires] but maybe we still want to pass some things on; not only our finances but our values and our standards. I come at this with this idea of family wealth because it seems to be the very best way to manage everything else."

- Jason Howell on Talking Wealth, Australia 
International wealth Guru Dale Gillham and Senior Investment Analyst Janine Cox took some time to interview me for their Talking Wealth program. Dale and I share a book publisher in Mascot Books and they were kind enough to get us together. Dale and Janine, thanks for the questions about personal finance, economics, family, running for office and life! Thanks especially for reading my bio word for word #TooKind
Like Dale? Check out his latest book: Accelerate Your Wealth
Enjoy the interview! 
PS. Thanks for the GREAT camera work Jack Watson Jack.Watson@wealthwithin.com.au 
Wealth Within was co-founded in 2002 by Dale Gillham to provide a range of solutions to support our clients achieve their financial goals.
Our mission has always been "customer first in everything we do" – which means breaking down a lot of the myths in the market that hold individuals back from achieving their financial goals. In challenging the status quo of the financial services industry, our customers have benefited by becoming more empowered to take control of their financial destiny.
Jason Howell Company (JHCo.) is an independent, family wealth management firm run by two owners who consider it their family business. Jason J. Howell, CFP®, CPWA®, CSRIC® and Douglas W. Tees, MBA, CFP® are both married to patient wives and are dedicated to their kids.
The firm owners believe that serving families through a process that supports family harmony, preserves family history and nurtures family values is the key to true wealth. It begins with a sustainable Investment Strategy and continues by equipping client families with three (3) tools for creating sustainable wealth. Most JHCo. clients invest their time, talent and treasure in the community. Jason Howell Company enjoys serving clients who go beyond being stockholders to becoming true "stakeholders." JHCo. calls this work total family governance and it's their specialty. Doug and Jason empower communities, one family at a time.
For more information about our strategies, just book an introductory call: Introductory Call