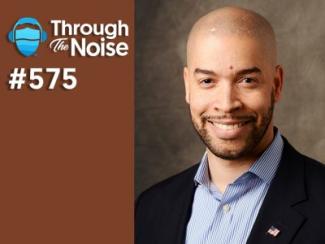 (VIDEO) (Podcast) Jason Howell on Sustainable Investing & the Social Power of Stakeholders
On April 8th Jason was invited to be a guest on the Through the Noise (TTN) Podcast hosted by Ernesto Gluecksmann. From their website:
Through the Noise is a light and entertaining podcast that explores "the business of communicating" through conversations with executive directors, CEOs, communications directors, entrepreneurs, and other professionals who deal with the management – technical or creative – process of communications. Ernesto helps guests feel at ease while cutting "through the noise" to empower them to share the meaningful information they have to offer.
You can subscribe to "Through the Noise" wherever you listen to podcasts. 
On this episode, Jason answers the following quesitons:
What is SRI?
What is ESG?
What are the five (5) factors of ESG?
How much of US investing is already invested considering ESG factors? 
Does considering ESG factors mean you have to give up performance? 
How can you "Vote" with your investor proxies? 
How are shareholder meetings like weddings? 
And more about rating agencies, legislation and how to sound smart when talking SRi/ESG/Impact
Jason Howell Company (JHCo.) is an independent, family wealth management firm run by two owners who consider it their family business. Jason J. Howell, CFP®, CPWA®, CSRIC® and Douglas W. Tees, MBA, CFP® are both married to patient wives and are dedicated to their kids.
The firm owners believe that serving families through a process that supports family harmony, preserves family history and nurtures family values is the key to true wealth. It begins with a sustainable Investment Strategy and continues by equipping client families with three (3) tools for creating sustainable wealth. Most JHCo. clients invest their time, talent and treasure in the community. Jason Howell Company enjoys serving clients who go beyond being stockholders to becoming true "stakeholders." JHCo. calls this work total family governance and it's their specialty. Doug and Jason empower communities, one family at a time.
For more information about our strategies, just book an introductory call: Introductory Call