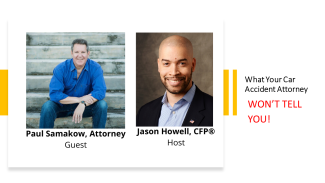 (VIDEO) What Your Accident Attorney Won't Tell You!
COVID-19 makes it even scarier to get into a car accident. 40-year injury attorney Paul Samakow (Samakowlaw.com), licensed in all Maryland and Virginia courts, will answer: how quickly insurance companies are likely to pay, how you could end up owing money if your car is totaled and which cases DON'T require an attorney.
Sponsored by Jason Howell Company (JasonHowell.com)
Subscribe: https://www.youtube.com/channel/UCGm8...