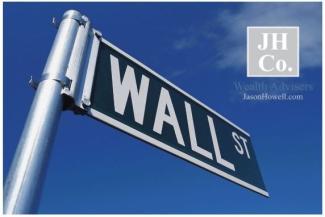 ECONOMIC COMMENTARY (04-08-2020)
Please enjoy our ECONOMIC COMMENTARY along with FAMILY GOVERNANCE & WEALTH MANAGEMENT strategies that we share monthly with our clients.  
I.          ECONOMIC COMMENTARY
April 8th, 4:01 pm EST What a month! Last month was a month for health and financial history. The Coronavirus took on Pandemic proportions not seen since the 1918 H1N1 influenza pandemic a century ago. To date however, COVID-19 does not really compare (see: CDC.gov) to the 50 million worldwide deaths (675,000 in the United States). The science we have 100 years later will likely head off that kind of calamity. To date, the United States has recorded 13,000 (still tragic) deaths. May they rest in peace.
In our last commentary (03/09/2020) we wrote about the "unknowns" that would keep the market volatile. That was an understatement. For a few weeks we had our firm's collective eyes glued to CNBC and CNN as we parsed both the financial policy and the politics of stabilizing the economy. Compared to the Great Recession of 2008, our Federal government and Federal Reserve Bank acted with lighting speed. The stock market has as of today stabilized back to March 13th numbers with the Dow Jones Industrial Average (DJIA/DOW) hovering above 23,000. Average stock market prices are not representative of the economy. They are an analytical, sometimes emotional guess of future growth. These next few months will be difficult for friends and families. We have already catapulted to 14% unemployment in this country. Many of us who are working from home are doing so inefficiently while homeschooling our kids. We join you in collectively holding our breath for the next few months as we voluntarily (and by government order) quarantine ourselves for the betterment of our community. If the first week of April was any indication, "the markets" will be fine. Let's ensure that our human and small business community recovers.
II.        FAMILY GOVERNANCE, WEALTH MANAGEMENT, ETC.
April is financial literacy month (see link for history). Here's what you can do:

Calculate Net Worth: Add up your bank and investment accounts along with your home value. Subtract your debt. Track the difference monthly.
Rebalance Portfolios: If you haven't already, it might be too late to take full advantage; but I can't predict "the markets." If there have been big swings in your retirement account allocations, rebalance them. Contact us if you need help.
Pay Down Debt: Any debt above 3% should be managed down. Start with tax debt, then attack credit cards, personal loans, student loans, car loans, etc.
Jason J. Howell, CFP® is a former U.S. Congressional Candidate and in 2019 was listed as a  TOP WEALTH ADVISER by WASHINGTONIAN magazine.​  Jason Howell Company is an independent, family wealth management firm run by two owners who consider it their family business.  Jason J. Howell, CFP® and Douglas W. Tees, MBA are both married to patient wives and are dedicated to their kids. They have built a firm with a great reputation located just outside of the nation's capital in Washington, DC. (Northern Virginia). They hope to honorably serve their growing family of clients for decades.   
To book an introductory call, click this link to choose a day/time: Free Consultation