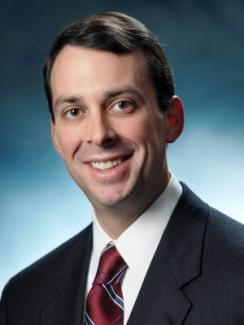 Doug Tees is now a CERTIFIED FINANCIAL PLANNER™ Professional
Doug Tees is a Managing Partner, COO and Director of Financial Planning at Jason Howell Company. As of last Friday he's a CERTIFIED FINANCIAL PLANNER™ professional. Most importantly, he's a friend. Positions of trust must be earned. No degree, designation or "mark" is sufficient alone to test whether someone is trustworthy. After working with Doug over these past few years however, I can tell you that I trust him with our client's life savings, life goals and life journey. I also trust him with mine. 
HISTORY
Last year, Doug became a business partner to the firm that bears my name. Inviting Doug into ownership was a relatively easy decision. The concept of having someone become your business partner is typically hard but I did so enthusiastically last July of 2019. Doug was introduced to me by a mutual friend in 2017. That friend of mine, Brian K., served as campaign manager during my unsuccessful independent run for United States Congress in 2012. Brian and Doug had worked together locally at Freddie Mac but Doug's professional experience stretched way before then. 
Doug began his career as a case manager in Charlottesville, Virginia for the developmentally disabled. He led 8 staff members, helping clients establish independent living arrangements. He continued that work in Indiana which is also where he earned his Masters in Business Administration. He earned his MBA from the Kelly School of Business at Indiana University and took that transformative education to a 17-year career in corporate finance at Deloitte, Fifth Third Bank and Freddie Mac. After all of those years in corporate finance, he found a way to reconcile his early years as a case manager with his profession. At its core, that's financial planning: case management with numbers. My friend Brian introduced Doug to me in 2017. I introduced Doug to bigger firms than mine; they were more established and more traditional. But leadership was something Doug wanted and could find at the Jason Howell Company.
Doug wanted to deliver financial advice alongside a firm owner who had deep roots in the community. He wanted to join a firm with the flexibility to manage ongoing relationships or deliver fee-for-service financial plans. He wanted to educate and inspire. He wanted to change the trajectory of the lives he encountered. He did not want to be driven by commissions or management goals from Wall Street. After interviewing a few other firms, Doug came back to help lead our clients through all stages of their financial lives. With his MBA and overall business background he's also been helping to lead Jason Howell Company (the firm) through its stages of growth and development.
TODAY
Doug hasn't lost his thirst for social services; quite the contrary. A review of his Linkedin page will reveal several volunteer experiences where he has been leading through service to the community. Locally he's been a graduate of Leadership Fairfax and has served loyally on the Langley Residential Support Services board for nearly 9 years. There is a difference between financial advisors who transition from different sales positions and serve on boards merely to meet new clients; versus someone who has committed to formal education and a long career in finance while volunteering in the community... a full decade before having any client development incentive.
Much of Doug's client work, as it does with all quality financial planners, happens behind the scenes. Before and after client meetings Doug gathers the documents necessary for analysis and compares the financial data to the goals and aspirations of our client families. During the meetings his sense of humor makes the engagement feel more like having drinks with your smart friend rather than meeting with the typical "stuffed shirt" (that describes some financial advisors). 
As Chief Operating Officer, Doug assists with every part of the firm's operations. Financial advisory firms have all of the typical business management needs with an added focus on regulatory compliance and cybersecurity. Doug ensures that those categories receive the attention necessary to ensure our client's information is safe and their privacy is maintained. As our firm grows he will have the opportunity to execute the management skills honed over the now 20 years of corporate experience. So feel free to send us some clients so we can do some hiring!  
CONCLUSION
Doug officially earned the CFP® marks last week. But this was after 3 years of working with our clients, nearly 20 years of working in finance and over 20 years of working for the most vulnerable in our community. Doug earned our trust a long time ago. But congrats Doug: it's an important milestone and we expect many more.
As a firm we are lucky to have our clients. Our clients are lucky to have Doug Tees, CFP®.
Jason Howell Company is an independent, family wealth management firm run by two owners who consider it their family business.  Jason J. Howell, CFP® and Douglas W. Tees, MBA, CFP® are both married to patient wives and are dedicated to their kids. They have built a firm with a great reputation located just outside of the nation's capital in Washington, DC. (Northern Virginia). They hope to honorably serve their growing family of clients for decades.   
To book an introductory call, click this link to choose a day/time: Free Consultation
Certified Financial Planner Board of Standards, Inc. (CFP Board) owns the CFP® certification mark, the CERTIFIED FINANCIAL PLANNER™ certification mark, and the CFP® certification mark (with plaque design) logo in the United States, which it authorizes use of by individuals who successfully complete CFP Board's initial and ongoing certification requirements.